Long have I searched for a free, web-based project management solution that offers no limits and team collaboration facilities but, up till now, that search has been fruitless. Yes I've checked out
activeColab
but it isn't really free and then there's
Project2Manage
but I didn't find it rich enough in features.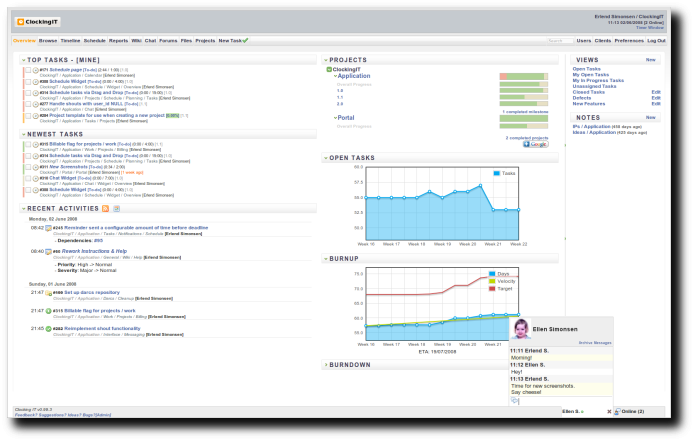 Clocking IT
does all of the above and for free as well. It offers unlimited online project storage and with it you can
plan
your projects, see your schedule, know if you're slipping behind and why and it can send out notifications via email, RSS & iCal.
It also includes time tracking
and extensive reports to help you show your clients exactly what you've done and for how long.
The main iterface is the dashboard, which is fully customizable for whatever information you need and it automatically updates. You can even add Google Gadgets to it as well. You can visualize your project plans with intercative GANTT chart too.
It's available in English, French, Spanish, Basque, Italian, German, Dutch, Polish, Hebrew, Brazilian Portuguese, Swedish, Danish, Norwegian and Finnish.